Development & System Operations
·
Malmö, Sweden
·
Hybrid Remote
Computer Vision and Machine Learning Engineer
At Spiideo, we are revolutionizing sports video recording, analysis, and streaming for professional and amateur teams worldwide.
Spiideo is the leading provider of automatic cloud-based solutions for video analysis and streaming of sports. With an entirely new way of recording, sharing, analyzing sports performance, and producing sports for streaming, Spiideo has a unique position in the market. Our solution strikes the perfect balance between performance, simplicity, and accessibility.
Today Spiideo produces above 40.000 game hours every month and is used by hundreds of organizations globally, including some of the world's largest and most well-known professional and collegiate teams. Our customers are typically in team sports like soccer, basketball, ice hockey, field hockey, futsal, lacrosse, etc.
Do you want to work with the future of sports tech? Are you also passionate about data and creating world-class video production? Great, then we could have a match! We are looking for an excellent Computer Vision and Machine Learning Engineer to join our team.
The position
As an ML Engineer, you will bring to life the excitement and details to enhance the experience of our services, Spiideo Perform and Spiideo Play.
You will be part of the team with the responsibility to design, prototype, implement and test software and computer vision & machine learning algorithms.
You will also develop and optimize high-accuracy solutions for real-time object detection, object tracking, and algorithms for automatic sports broadcasting.
About You
The sports tech market is at the forefront of the data revolution. We expect you to want to contribute to that journey with curiosity, creativity, a business mind, and commitment.
At Spiideo, your personality matters as much as how good you are at what you do, but to be successful, we believe you need the following.
A master's degree in Computer Science, Physics, or similar. Through your experience, you have a deep technical background and have worked in the field of computer vision for at least a couple of years. You are efficient and able to do independent research. As a person, you are an open, positive team player that wants to contribute to a work environment that is built on engagement, openness, and sharing know-how.
You also have knowledge of deployment and inference in a cloud environment such as AWS.
We would like you to have
Developed sharp commercial machine learning models and worked within the computer vision field
Intimate knowledge of common data science tasks such as classification, regression, data reduction, similarity matching, and clustering
First-hand experience with modern machine learning techniques CNN, RNN, Transformers, etc
Proficient with deep learning frameworks such as PyTorch or TensorFlow
Expert in Python development
Up-to-date knowledge of new research trends
Extras you might have
Image processing and data analysis
Where will you work?
We have a healthy mix of being at our office in the city center of Malmö and remote work.
What we can offer you
Being part of a fast-growing sports tech startup with a global footprint
Being part of a fun, skilled & highly motivated team that brings experience from world-leading companies
We want to prioritize your learning through feedback, tools, or whatever you need to accelerate your skills & career
An opportunity to shape your career development. The more responsibility you want to take, the more you will get
Experience working with the latest, modern technology & tools
Working with the biggest teams in sports from all over the world
Department

Locations

Remote status

Hybrid Remote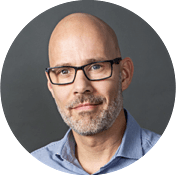 Contact
Roger Jansson
VP of Development & Operations – Development & System Operations
Workplace & Culture
You just have a couple of seconds to capture the interest of your visitors. Explain how it is working at your company. Give the visitor an insight, show with text and pictures. Share your company culture.
Try to communicate your companies efforts to existing and prospective staff what makes your company a desirable workplace.

About Spiideo
Spiideo provides innovative solutions for automating sports video production, video analysis and streaming of all levels of sports - all over the world. The powerful cloud-based camera system uses AI to automatically capture high-quality, panoramic footage, enabling the delivery of high-quality analysis and feedback without manual filming.
Spiideo works globally with all levels of sports- from elite to amateur and senior to youth. More than 2,000 organizations are currently using Spiideo, including teams in the Premier League, NHL and NBA, as well as national leagues such as Sweden's Allsvenskan.
Founded in Malmö in 2012, Spiideo has grown and scaled internationally, delivering products worldwide and with employees across 12 different countries. Alongside camera system development, customer success, sales and marketing, we have a complete product development organization in-house with high capacity in cloud, frontend, design, video and AI/ML.
Development & System Operations
·
Malmö, Sweden
·
Hybrid Remote
Computer Vision and Machine Learning Engineer
At Spiideo, we are revolutionizing sports video recording, analysis, and streaming for professional and amateur teams worldwide.
Loading application form
Already working at Spiideo?
Let's recruit together and find your next colleague.