Where there is sport, there is Spiideo
Spiideo's mission is to deliver astonishingly simple, powerful, and innovative solutions to the global sports community that shape the future of sports video production, analysis, and consumption.

Spiideo is at the core of an ongoing global transformation of how sports is produced and consumed on all levels, join our team to be part of that journey!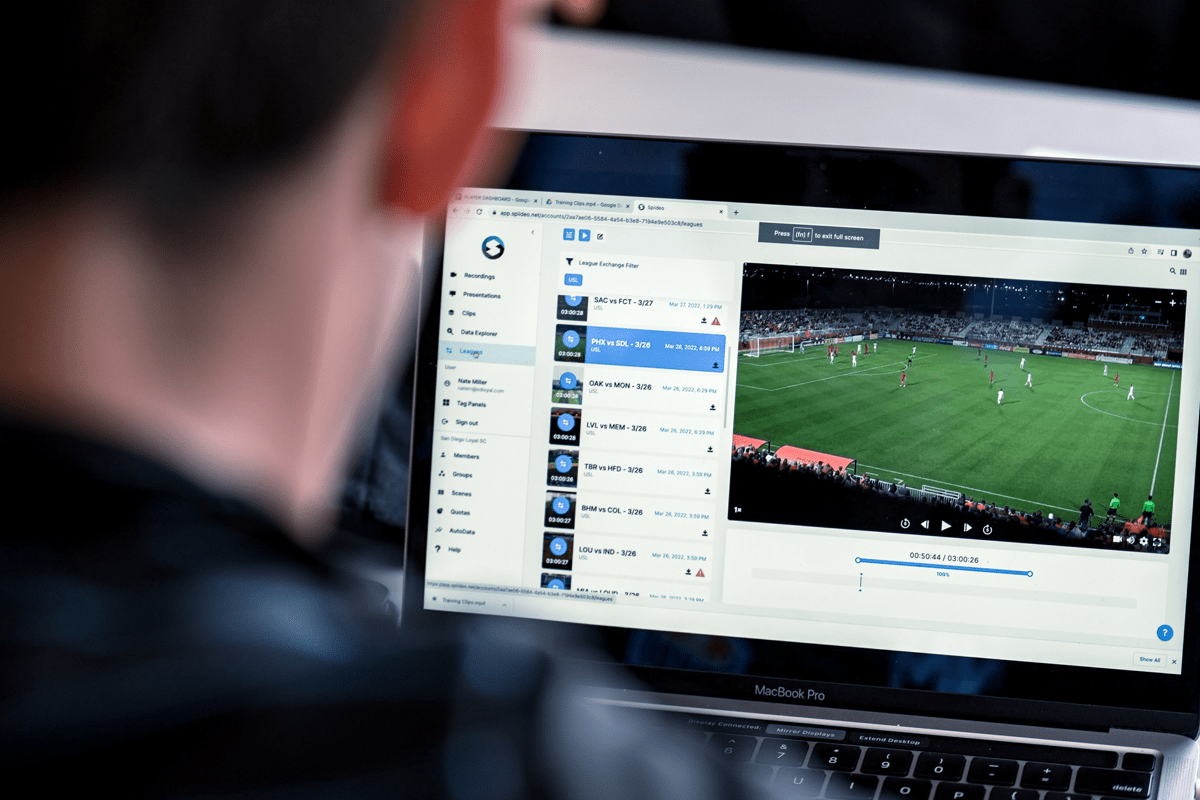 Strong local foundation, global presence
With our Malmö headquarters and remote offices throughout Europe, North America and Asia, we're working with improving the video analysis and streaming process for sports teams and media companies around the world.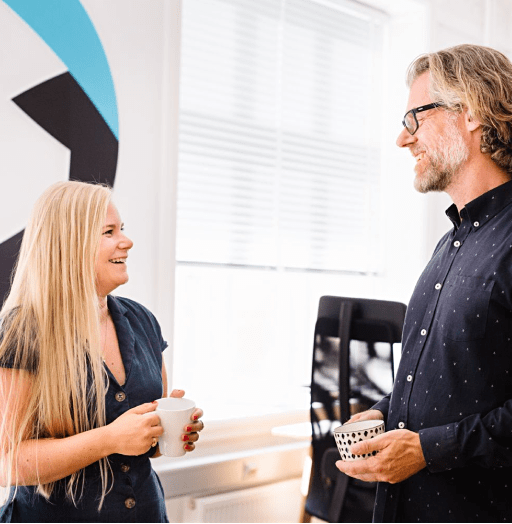 Make an impact
Spiideo is a company where every single person's unique contribution has a direct impact on the company's success.

Working at Spiideo means you will have colleagues all over the world who cares deeply about each other. We want everyone to have fun at work while working with something you feel passionate about.
Fun facts about us
2000+ teams and clubs uses Spiideo 🏅
Different nationalities 🌈
Workplace & Culture
"We believe that when the best people work together in an open environment, magic happens"
Why work with us?
We offer a generous pension & insurance package, based on collective agreement standards. Country-specific differences may occur for all benefits.

We offer flexibility to decide on your working days and hours.

Generous parental leave pay and flexible working hours for better work-life-balance

We offer a generous wellness contribution and the opportunity to spend two working hours per week on physical activity. And, we have our own in-house football team, Spiideo FC!

We offer all our employees 30 days paid vacation annually to rewind & recharge.

Hybrid/remote work friendly, and a nice central office where you can meet your colleagues physically

We have people located all over the world, who meets up physically at least once per year for a company offsite
Be yourself
At Spiideo, you will be part of a team where people care deeply for each other, laugh together a lot, and learn from each other a lot. Sports tech is traditionally a rather male dominant industry, but that doesn't mean that you have to fit a certain "box" when working with us. We truly believe that different perspectives and views generate better ideas, insights and solutions, and are committed to being an inclusive organisation where all people feel valued and respected, can raise their voice, feel a sense of belonging and be themselves. We don't care where you come from, whom you love or how you look. We do care about you being a team player, that you are curious to learn new things, and that you want to have fun at work at the same time as making an impact and contributing to making the Spiideo the very best it can be. Are we a match? Please explore our open positions below, and let us get to know you!
Nothing available that suits you?
We are always on the look out for skilled people to join our team. Connect with us here 👇 and we will let you know as soon as we have something open which you might be interested in.
At Spiideo, we believe in ideas, not egos
Our values
We have fun

Spiideo is a great place to work at. We have great colleagues, a great atmosphere, a great office and we work with fun products and exciting customers.

We deliver the kapow

We strive to constantly excite our users with innovation. We constantly innovate and deliver the base and the wow.

We are honest and open

At Spiideo we value competence, collaboration, openness and trust. We believe in ideas not egos and we believe that when the best people work together in an open environment magic happens.

We aim for simplicity and beauty in everything we do

Our products are well-polished and easy to use and we believe that the best technology is the technology that the user benefits from but doesn't notice.




We are obsessed with customer success

Our customer is our hero and our aim is that everyone understands how our products can be used, improved and evolved. We focus, adapt when necessary and believe that feedback, data, speed and cadence are essential success components. At Spiideo humility always trumps arrogance.

Get to know some of us
Since I love sports and technology, I enjoy being at the intersection of the two, figuring out how they can complement each other. My job is to make sure it's as fun and easy as possible to use Spiideo, while continuously building new and exciting features!

Johan Svedberg

Software Developer 🇸🇪

At Spiideo a very important part of my role is to assist customers with all sorts of questions they may have. That being said, onboarding new customers and answering all questions is what I enjoy the most. On top of that, I'm a passionate bug-hunter which is fun too!

Dirk Brettschneider

Customer Success Manager 🇩🇪

My favourite part of my job is how involved I get to be in producing and planning our marketing strategy. I always feel that I'm developing new skills and challenging myself, so it's never a dull moment at work.

Tove Ekelund

Marketing Manager 🇸🇪

I really enjoy helping coaches and players of all levels to take their video analysis to a new level with Spiideo! People are always surprised at how many amazing things they can do within their budget! 

Zac Brown

Sales Manager 🇺🇲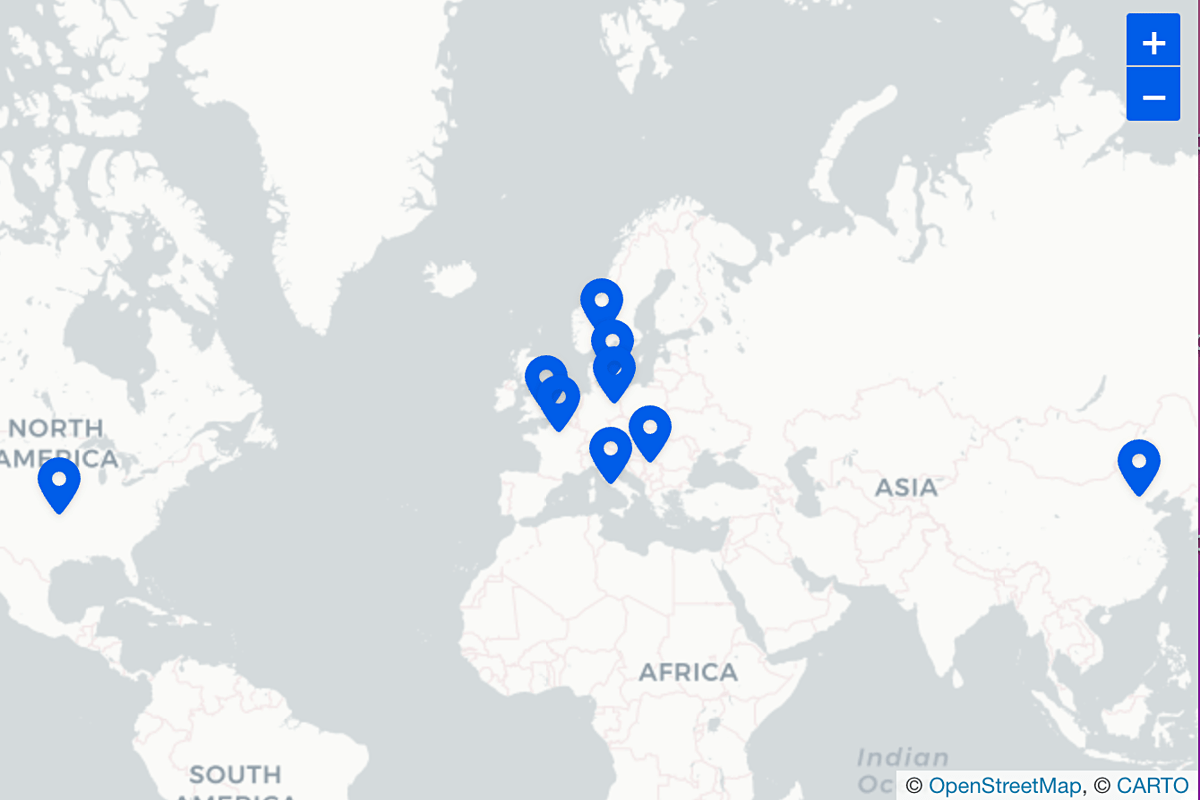 Our Locations
Spiideo's Headquarter is located in Malmö, Sweden, where we have a centrally located office. We also have a number of remote offices around Europe, North America and Asia.
About Spiideo
Spiideo provides innovative solutions for automating sports video production, video analysis and streaming of all levels of sports - all over the world. The powerful cloud-based camera system uses AI to automatically capture high-quality, panoramic footage, enabling the delivery of high-quality analysis and feedback without manual filming.
Spiideo works globally with all levels of sports- from elite to amateur and senior to youth. More than 2,000 organizations are currently using Spiideo, including teams in the Premier League, NHL and NBA, as well as national leagues such as Sweden's Allsvenskan.
Founded in Malmö in 2012, Spiideo has grown and scaled internationally, delivering products worldwide and with employees across 12 different countries. Alongside camera system development, customer success, sales and marketing, we have a complete product development organization in-house with high capacity in cloud, frontend, design, video and AI/ML.
Already working at Spiideo?
Let's recruit together and find your next colleague.