Development & System Operations
·
Malmö, Sweden
·
Fully Remote
Technical Operations Agent
Are you a student in search of a part-time job? Are you curious to explore the world of sports + tech?
Are you in search of a part-time job where you get the opportunity to combine your interest in sports with technical support? Is a flexible working schedule with loads of autonomy and responsibility an ideal situation for you? This could be a dream coming true! We are now looking to build our Technical Operations Center with part-time colleagues to cover evenings, and weekends making sure that our system operates smoothly.
About the role  
As a Technical Operations Agent at Spiideo, you will monitor and operate our system to make sure we deliver the best experience possible for our customers and to maintain the stability and continuity of our platform. The scope of the position is hourly employment, and we want you to be able to work outside of regular office hours. 
The challenge ahead 
With our regular staff, you will have a comprehensive onboarding period scheduled during the daytime. This will give you the information and knowledge needed to work independently outside of office hours. You will face various work tasks, and your workday may differ significantly. Some of the daily challenges might be:

• Monitoring and quality assurance of live broadcast sports events.
• Research, diagnose, troubleshoot, and identify solutions to resolve incidents as quickly as possible
• Provide prompt, consistent, and accurate feedback/reporting to our customer support organization that supports our customers.
• Manage communication with internal stakeholders during ongoing incidents.


What we are looking for 

To succeed as a Technical Operations Agent, you must be an outgoing problem-solver and thrive in a result-oriented environment. You are a person with passion and dedication to technical problems and have a sense of urgency in everything you do. Also, you enjoy working independently and always take great responsibility.
Successful candidates also meet the following requirements: 
• Ongoing studies in IT or technology at a University with at least two years left
• Thrive in working independently and be brave to perform critical decision-making
• Strong problem-solving skills
• Excellent written and verbal communication skills (both English and Swedish)
Bonus qualifications that will make you stand out from the rest:
• Previous experience working with technical support
• Basic knowledge and interest in system development practices, languages, and frameworks
• Broad interest in sports
Department

Role

Technical Operations Agent

Locations

Remote status

Fully Remote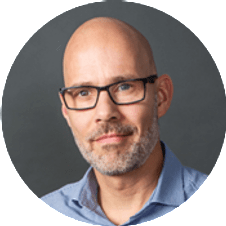 Contact
Roger Jansson
VP of Development & Operations – Development & System Operations
Workplace & Culture
You just have a couple of seconds to capture the interest of your visitors. Explain how it is working at your company. Give the visitor an insight, show with text and pictures. Share your company culture.
Try to communicate your companies efforts to existing and prospective staff what makes your company a desirable workplace.

About Spiideo
Spiideo provides innovative solutions for automating sports video production, video analysis and streaming of all levels of sports - all over the world. The powerful cloud-based camera system uses AI to automatically capture high-quality, panoramic footage, enabling the delivery of high-quality analysis and feedback without manual filming.
Spiideo works globally with all levels of sports- from elite to amateur and senior to youth. More than 2,000 organizations are currently using Spiideo, including teams in the Premier League, NHL and NBA, as well as national leagues such as Sweden's Allsvenskan.
Founded in Malmö in 2012, Spiideo has grown and scaled internationally, delivering products worldwide and with employees across 12 different countries. Alongside camera system development, customer success, sales and marketing, we have a complete product development organization in-house with high capacity in cloud, frontend, design, video and AI/ML.
Development & System Operations
·
Malmö, Sweden
·
Fully Remote
Technical Operations Agent
Are you a student in search of a part-time job? Are you curious to explore the world of sports + tech?
Loading application form
Already working at Spiideo?
Let's recruit together and find your next colleague.